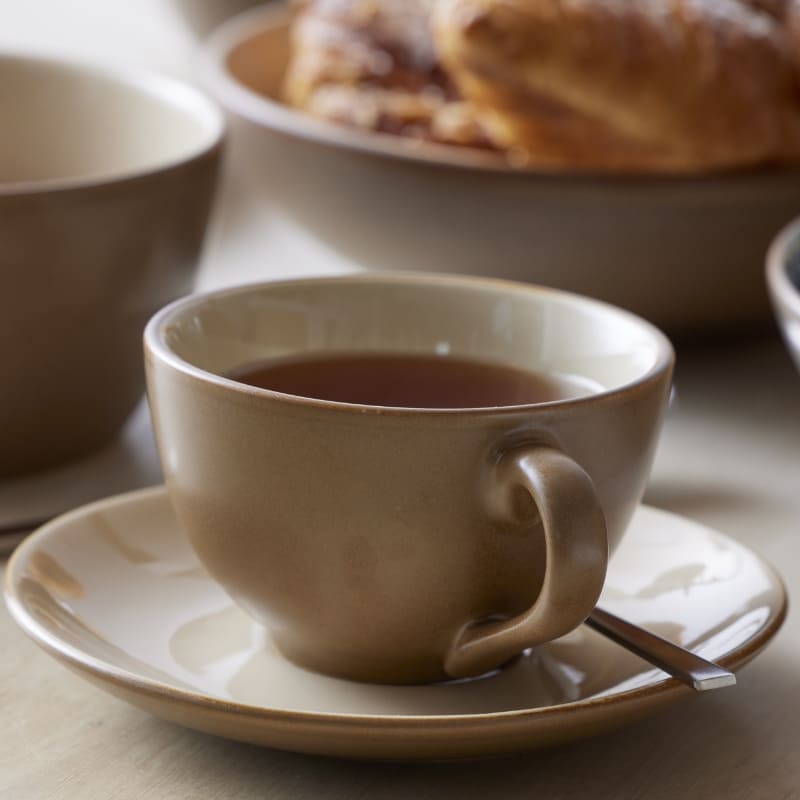 THE COLOUR OF THE BEACH
Sand is the bright, warm interim tone that brings to mind the natural colours of the beach on both warm summer evenings and wet autumn days. The sand-coloured shades are calm and subdued, giving your table an exclusive look.
NEW COLOUR
COMBINATIONS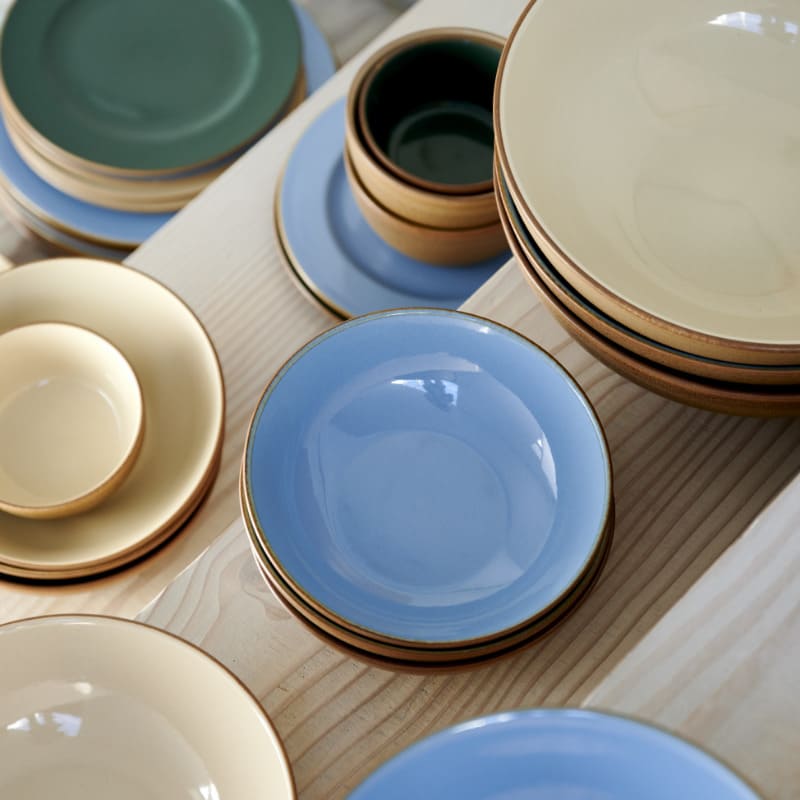 There is always a good reason to add extra colour to everyday life and spice things up with new products using lovely colours and materials. Wood/forest, wood/sand and wood/ocean are the three new colour combinations, matte on the outside and glossy on the inside.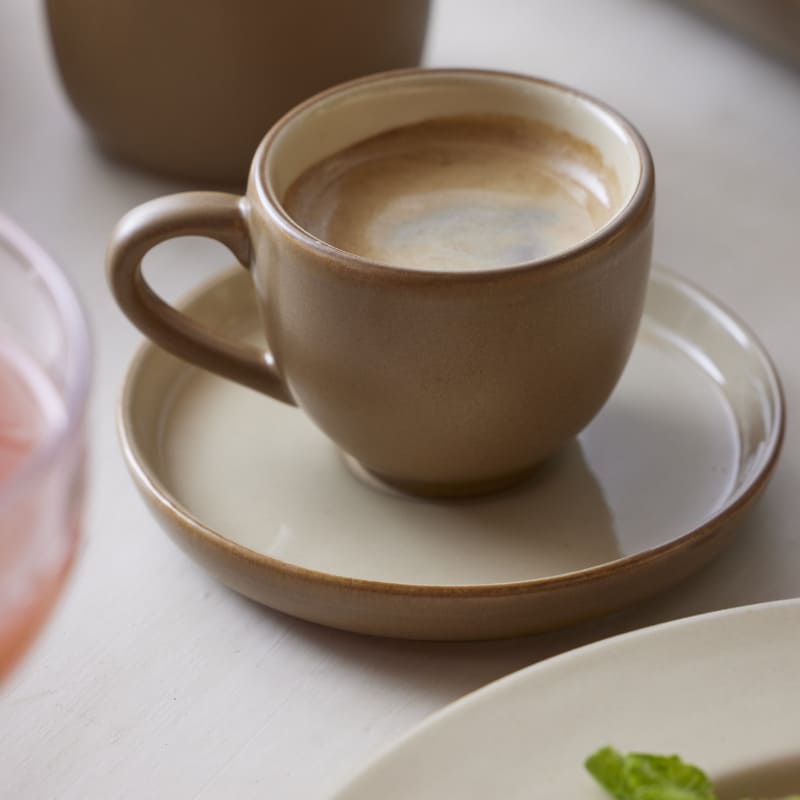 TEA OR COFFEE?
Cups with saucers, large cups, espresso cups – you can enjoy your favourite hot beverage exactly how you prefer.
SOME
LIKE IT
HOT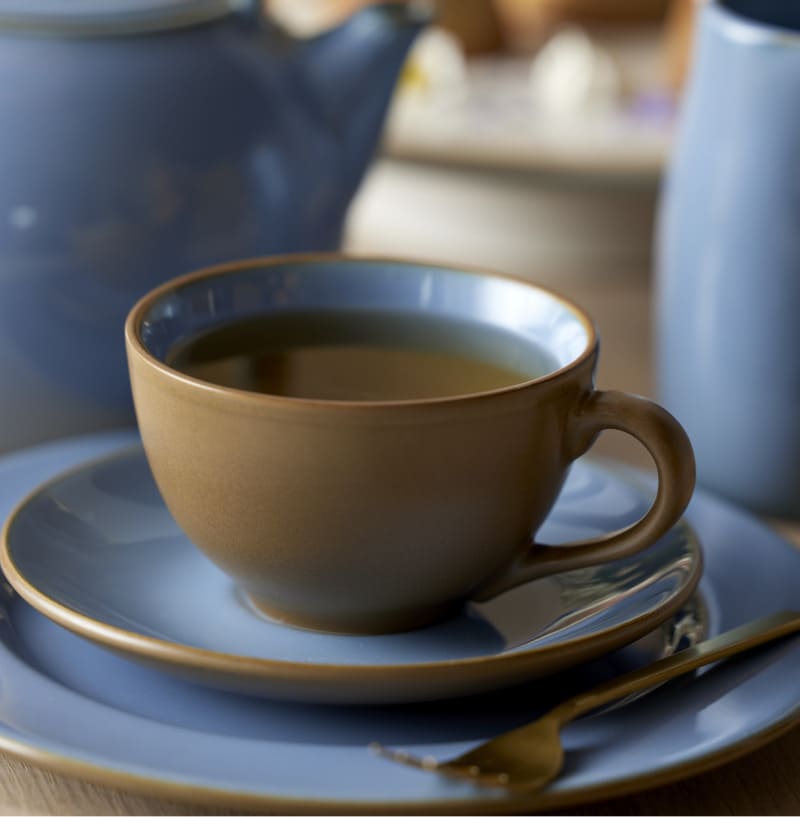 NEWS AW23
The BITZ collection is already big and colourful, and exciting new products are constantly being added.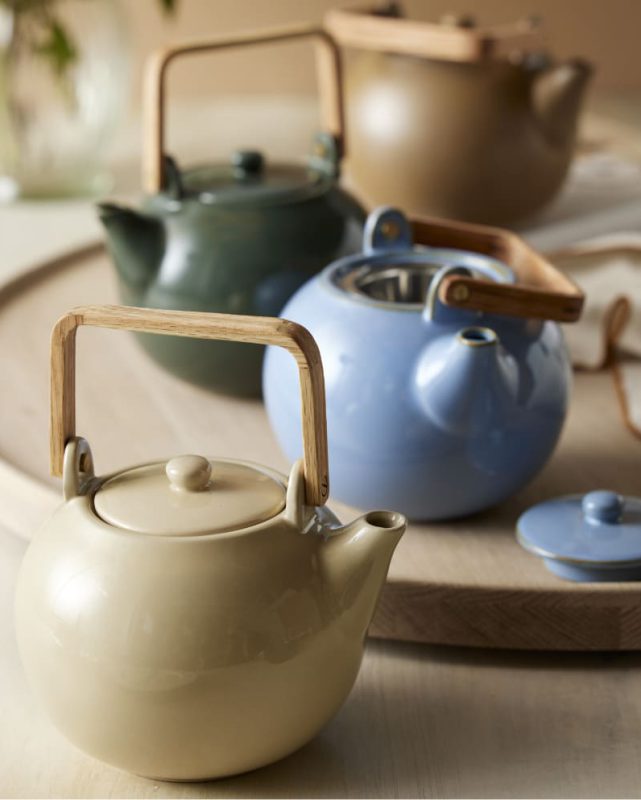 New
TEA IS SERVED
Brew your favourite tea, serve it piping hot and enjoy the cosy ambience. The BITZ Teapot holds 1.2 litres and is made of sturdy stoneware with an exquisite reactive glaze, and it is fitted with a rustic oak handle with brass rivets.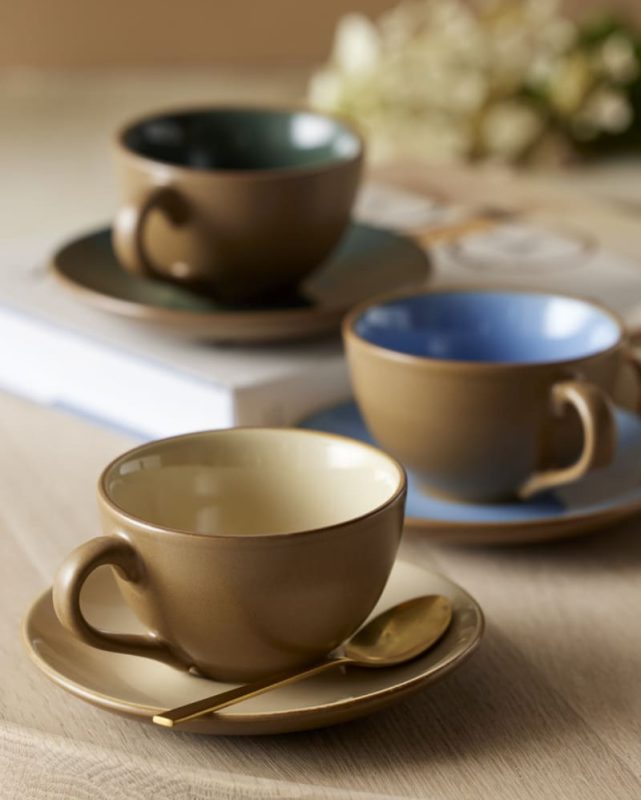 New
GLOSSY AND COLOURFUL
The same material, same shape, same beautiful look that we know from the rest of the BITZ stoneware collection. Enjoy a lovely, warming drink from these beautiful cups, and mix and match with the other amazing colours in the range.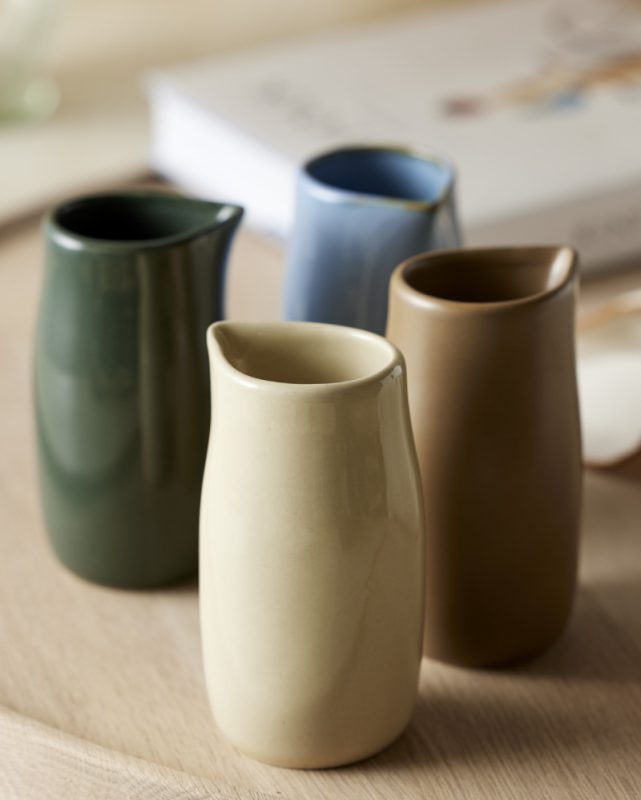 New
MILK HAS NEVER LOOKED BETTER
The BITZ Milk carafe is contoured with beautiful lines and the same simple design as the other products in the stoneware collection. Milk for coffee and tea has never looked better, and the jug is just as perfect for dressing and sauces.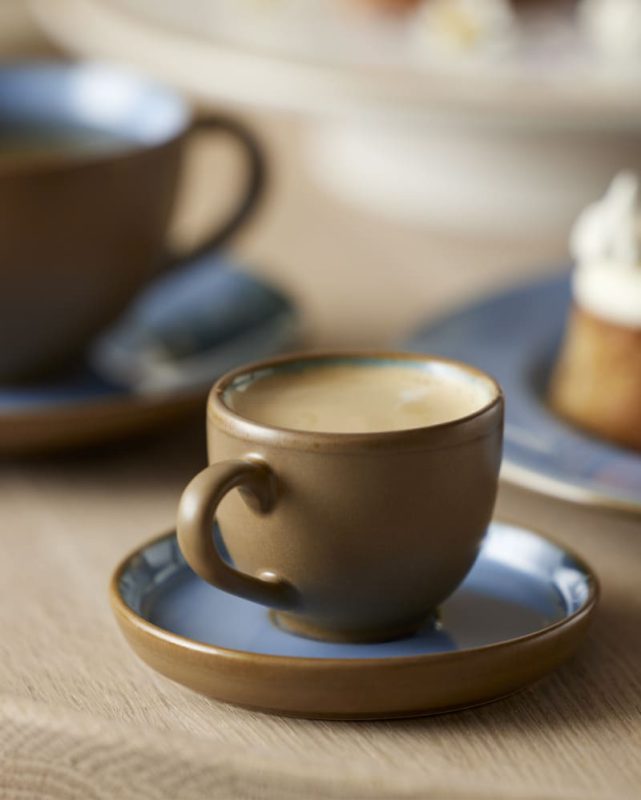 New
ESPRESSO FOR THAT EXTRA KICK
Lovely espresso cup with handle and matching saucer in sturdy stoneware in new colour combinations. Both cup and saucer feature a matte exterior, and a glossy glaze on the interior of the cup and the top surface of the saucer.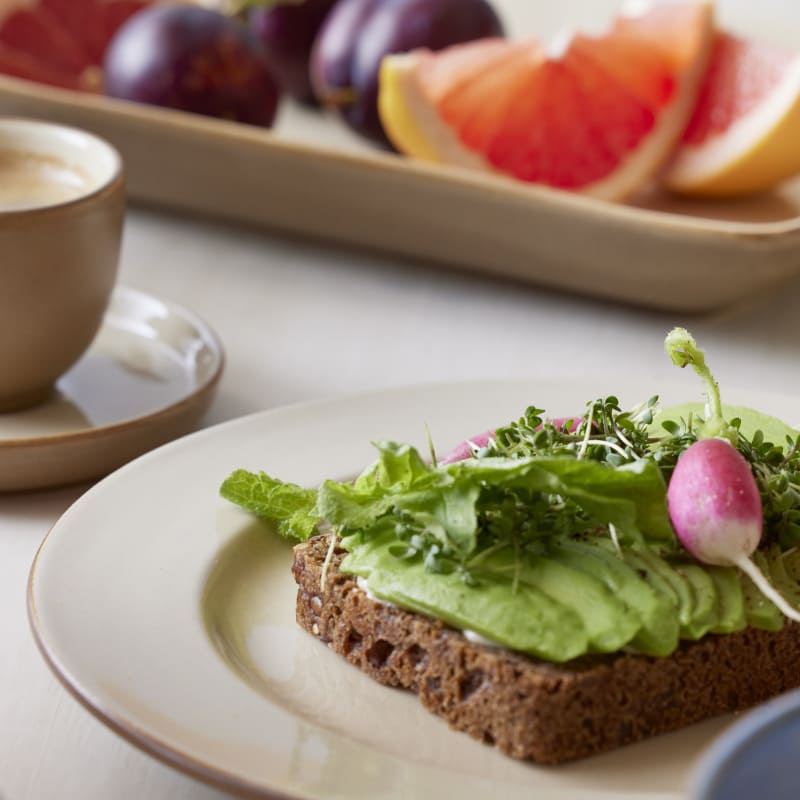 MAKE THE FOOD HAPPY
The table setting is absolutely central to the meal. Stimulate the senses with contrasts, to the delight of yourself and those you eat with. And you'll never tire of looking at the stunning combinations of matte and glossy colour surfaces.
BEAUTIFUL
SALADS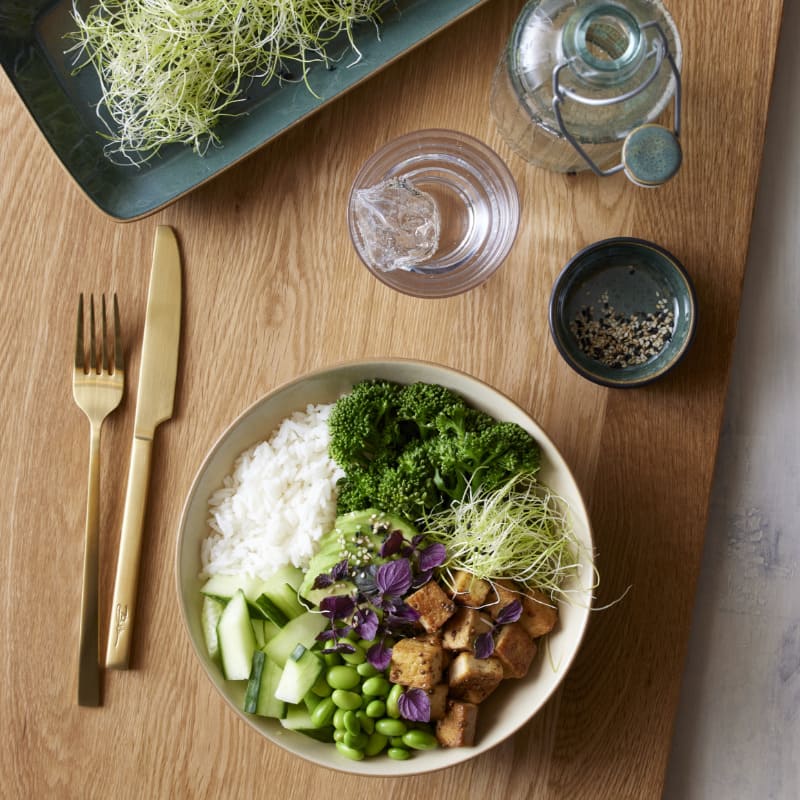 SCENTS OF THE FOREST
Green is one of nature's colours, and creates associations with the tranquility you find when you go for a long walk in the forest. And the harmonious colour forest is absolutely perfect together with the beautiful brown wood, which is also taken from nature.
Inspiration for you
Follow @bitzliving on Instagram